Why Everyone Needs a Hanging Daybed
Unwinding outside your house just got better. Thanks to hanging daybeds you can now relax, read a book or enjoy the beautiful environment of your yard or garden. There are plenty of hanging bed designs you can choose to suit your preferences and tastes.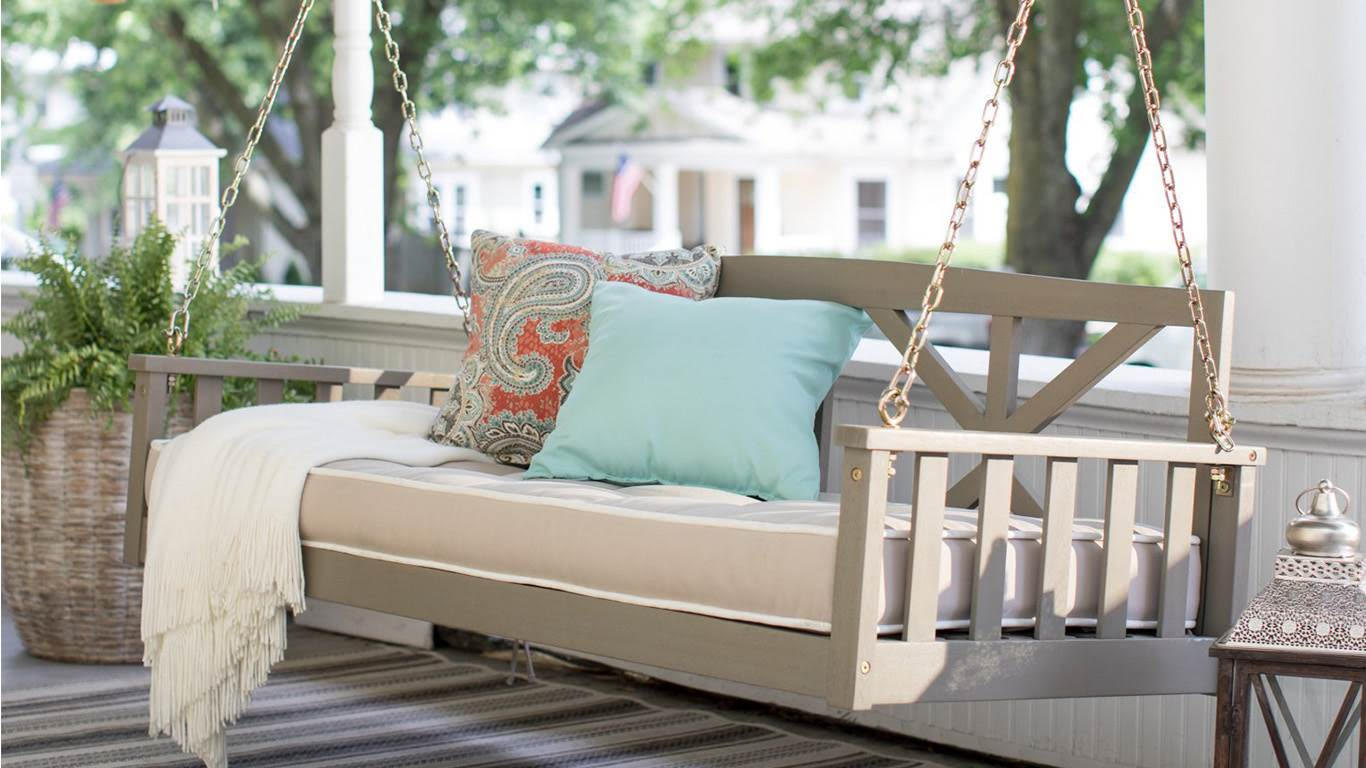 What is a hanging day bed?
A handing bed consists of a cot suspended against strong logs or trees to provide support. These are some of the common trends that people use to decorate their yards and gardens. The hanging beds come in different designs and colors from which a person can choose one that suits their preferences. Hanging beds can be used as a swing whenever you feel tired and needs to relax.
Benefits of a hanging bed
Do you have a garden or yard that you feel needs to be added more accessories for it to look beautiful? Well, the best thing to add is a hanging bed. These beds come in different types, and you will get one that suits your preferences. A lot of people tend to choose wooden beds since they create a natural look in your environment.
Fill a Space
If you have a lot of free space on your property and do not wish to plant flowers, bushes, or shrubs in that area, a hanging bed can perfectly occupy the space. Once you have installed the bed for beauty, you do not have to use it. However, its comfort is irresistible, and you will yearn to rest on it.
Enjoy the View
Given that such beds are placed outside, they allow the owner to enjoy the spectacular view of their environment. If you are planning to have one of these beds in your home, ensure to place it facing your favorite spot. You will be amazed by how much you have missed while cooped up indoors.
Bask in Nice Weather
During the summer, the weather is usually very hot. People spend a lot of energy cooling their houses since, without AC, the house could not be the best place to stay. The good news is that you do not have to spend that much energy cooling your house during the day. The hanging bed, placed outdoors, will allow you to enjoy the outdoor breeze at no cost. Given that the bed is safely on your property, you can also use it to relax at night. This is a good idea for star lovers.
Stargaze at Night
Imagine how amazing it would be to lie on that bed at night gazing at the stars. Well, if you do not have one of those hanging daybeds, it is time you got yourself one. The average cost of a hanging bed is affordable to most people, and therefore, you should not have trouble finding one that matches your budget.
Add a Custom Furniture Piece
You can have the bed custom made to suit your taste and budget. If you like having unique furniture, you should be willing to spend a little more to get the exact hanging bed that you wish to have. The beds do not take long to make, and within a few days, you will be enjoying its comfort in your home.
Decorate the Space
The best part about hanging day beds is adding decorations that you feel makes the bed look better. For instance, you can add colorful throw pillows to make the hanging bed pop. However, the choice depends on your preferences. You might not want to use brightly-colored throw pillows if your outdoor area is full of bright flowers. In such a case, muted colors would work best for the bed. If your garden does not have many trees and flowers, you might need to make the bed a center of attraction. This means bright colors are allowed.
The way you decorate your hanging bed plays an important role in creating the right mood for you. For instance, if the bed looks appealing, the chances are high, you will need to spend most of your time relaxing on it. All you need to do is choose the right colors and design to create something that you will always fall in love with.
Pass the Time Peacefully
A hanging day bed is a perfect spot for you to enjoy your free time during the day. During the hot weather, the sun might make it impossible to lay on such a bed. However, this should not worry you. There are plenty of ideas that you can implement to create a shade for your bed. If you are looking for a permanent solution, you need to create a roof over your bed. Such would also protect it against the rain. Ensure not to include walls that might block the intended beautiful view. You can also place the bed under a tree where it will have a natural shade.
Hanging day beds are the modern trends that people with gardens have been using to make their outdoor environment look appealing. The beds do not only create beauty but are a great place to relax.