What to Know Selling A Home To Cash Buyers or Cash Buying Investors in Vancouver, Canada?
Selling A Home To Cash Buyers Also Known As Cash Investors In Vancouver, British Columbia.
If so, you'll need to know the strategies for doing a successful transaction. In this blog, we will cover the steps you need to take. From making money to selling a home as-is including defining the sale, and about marketing the property in Vancouver, BC.
Finally, let's discuss legal implications of selling a property in as-is condition possibly a old built house or you are helping someone sell the home.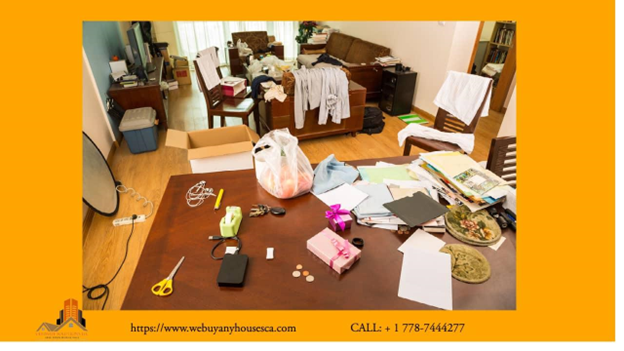 Evaluating A Property For An As-Is Condition Sale
Selling a property in Vancouver in its current condition can be a great way to get rid of mortgage payments and without the help of local realtors. But, in order to make the sale successful, it is important to evaluate the property first.
This article will provide five practical ways on how to evaluate a property for an as-is condition. Whether you are selling your own home or working with a cash buyer or homebuyer, these tips will help you ensure that you get the most cash out of your as-is sale.
Find out the median listing price and average sale prices in the last 60 days.
Find how many houses are sold in the area and check their condition on realtor sites.
Check the listing information age, size, condition, location. Don't look for houses more than 1 km away from your property.
Be realistic. This means look if the houses sold and identify if the house looks like a rental property of an owner property. Usually rental properties look like they need repairs.
Price your property right. Now you have enough information to consider what your selling price.
PRICING THE HOUSE FOR PROFIT
You should be looking to price your property and make some profit. Selling a house in Vancouver, BC for profit requires careful planning and pricing. Knowing how much it will cost to fix up the house, what local contractors are charging as well as what cash buyers are willing to pay, are key factors in setting the right price.
When it comes to selling a house in Vancouver or nearby areas, knowing these figures can help you make an informed decision about how much you should sell your home for. By taking into account both the cost of repairs and potential buyer interests, holding costs for the buyers, interest rates, you can set yourself right.
When done correctly—with research into buyer expectations regarding current market values—fair pricing can drive considerable success; With successful planning – all based upon consistent review & analysis – selling one's home in British columbia faster does require more than just good luck —it requires strategic thinking coupled with taking calculated risks.
NEGOTIATING WITH BUYERS EFFECTIVELY.
Keeping things transparent will make sure you get a fair price with a closing timeline in mind.  Additionally, ensure a successful negotiation, including being friendly and transparent, think about the buyer's offer and closing date. With these tips in mind, you'll be well-equipped to negotiate with cash buyers in today's Vancouver market.
THE LEGAL IMPLICATIONS OF AN AS-IS SALE.
The first step is understanding the term "as-is" when it comes to real estate transactions. The terms selling as-is essentially means the buyer accepts ownership of the property without any warranties or repairs to it's condition. Both the buyer and home seller (s) must understand their obligations under British Columbia Real Estate Laws – including full disclosure requirements – before putting their home for sale. Sellers have an obligation to disclose information about the property while entering into a purchase and sale agreement with prospective buyers.
In addition, both sellers and buyers need to complete additional paperworld specific to the type of real estate transaction involved (eg, residential vs commercial sellers should consult local real estate lawyers well versed in British Columbia real estate laws. Both parties must be fair to have a successful transaction.
Signing the agreement for sale
This is an important step in the process of selling a property. It is important to review all necessary documents and make sure that everything is in order before signing. Get legal advice before signing any document. Remember you are saving realtor commissions but you need to be on the safe side before signing off the legal document.
Website:https://www.webuyanyhousesca.com
Contact: +1 778 744 4277
Facebook: https://www.facebook.com/quickhomesales/
Youtube: https://www.youtube.com/watch?v=0DEdzT3FpTQ