The Essential Steps To Follow When Buying A House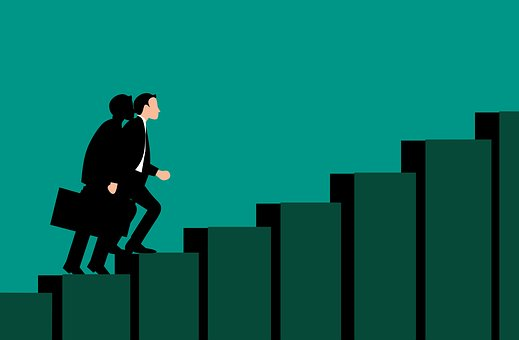 Whether you're buying your first, second, or tenth house, the process of purchasing a house can be tedious. You may feel as though thousands of procedures are standing in the way of occupying your new home. However, buying a house doesn't need to be overwhelming.
According to research by the National Association of Realtors, 5.34 million existing homes were sold in the US in 2019 alone. With so many people selling homes, you need a buying plan to complete your purchase successfully.
Here are the steps you can follow to buy a house from real estate agents such as https://www.movoto.com/.
Research and Save Money For Downpayment
One of the biggest mistakes you don't want to make is to venture into home buying without adequately researching and preparing. The internet has numerous sources where you can find information regarding real estate. According to a 2018 report, 93% of home buyers said they used online websites to search for a home. If, for example, you want to buy a foreclosure, doing a simple internet search on buying foreclosures will give you many results that can help you decide which one is the best fit for you.
Apart from researching, you also need to save money for a down payment and other expenses that may be required to seal the deal. Having a saving plan in place may save you from the stress of trying to raise money to buy your house at the last minute. It will also help you formulate a budget for a home you can afford to pay.
Find Out Your Credit Score and History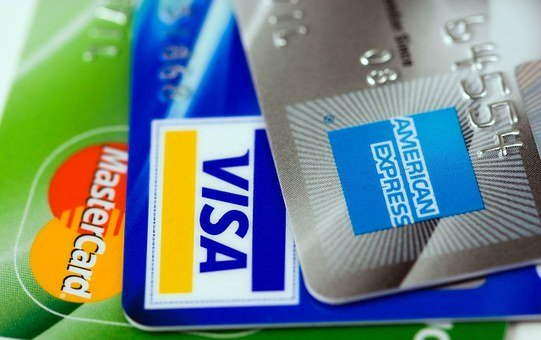 You need to know your credit score and history, even if you do not intend to buy a house. Your credit score will determine your ability to get financing to purchase a home. If you seek a loan, your mortgage lender will review your credit card's history. However, understanding your credit score may give you an idea of the amount you can borrow and help you plan. Most mortgage lenders need a minimum credit score of 620 to provide a borrower with a loan.
You can find your credit score information on the internet. Some sites will even give you the total number of credit accounts, recent inquiries, and other important information you need to have your overall credit picture.
It would be best if you had a good credit score to be eligible for a mortgage. Your score will also impact the interest that you'll get. If you have a mortgage interest of 800, you're likely going to have a better interest rate than a person who has a score of 640.
Search For A Local Real Estate Agent
To ensure you succeed in buying your dream house, you need to hire a real estate agent. An agent will make the process simple, help you secure financing, negotiate for the best terms, and advise you through the entire buying process.
Interviewing realtors before hiring them can help you to get an experienced one. To conduct an interview, you need to know the right questions to ask. Some of those questions may include;
The number of buyers he has worked with.
The methods of communication he prefers.
iii. Whether he works as a real estate agent full time or part-time
Their recent testimonials
Whether they have clients they've worked for who would recommend their services.
Skipping such a vital interview may result in hiring an inexperienced agent. That may cost you your time and money and give you a lot of stress. You want to hire a realtor who's honest, professional, communicates frequently, and has a proven track record of exceptional service.
Get Pre-Approved
After finding an agent, the next thing you want to do is to get pre-approved by a local mortgage lender. Hiring a local mortgage lender is vital because they have information about the local real estate market and a better understanding of the buying process. Let your real estate agent help you secure a pre-approval as it may determine whether you'll get your dream house or not, especially if there's a multiple offer situation.
Your real estate agent is the right person that can help you find a reputable mortgage lender because they have a vast professional network. Even as your agent enables you to find a mortgage lender, you need to know the questions to ask if they can help you solve your financial problems. That'll help you hire the right company to finance your home buying process to the end. It'll also enable you to work with a company that you feel comfortable to consult with.
Shop and Visit Houses On Sale
After going through the first four steps, you can now begin the exciting phase of searching for your dream house. The internet has made shopping for houses simpler because it has a lot of information concerning various types of homes.
But even as you research for your dream house, you need to be careful with the kind of information you interact with. Not all the information on the internet about homes is reliable. That's why you may need the guidance of your real estate agent.
A realtor will help you identify the perfect home quickly because he knows the best websites with multiple listing services. As he helps you find one that suits your needs, ensure you have a checklist. The checklist may have the things you need in a home, such as the number of bedrooms, new HVAC systems, and solid mechanics. Carry your list with you as you visit the homes and tick it appropriately. If you fail to find your perfect house, move on to the next.
Make an Offer On The House and Finalize The Buying Process
After finding your perfect house, you need to make a buying offer. The process may be simple though it involves a lot of decisions. If you're not sure about the house's price, you can ask your realtor to give you the comparative market analysis of homes within your locality. That can help you know the amount to offer.
If your offer is accepted, you'll be required to complete any inspections required by the offer, formal mortgage application, and bank appraisal. After that, you'll sign a few documents to finalize the buying of your new home. If you're buying a house in a state that requires attorneys to handle closings, ensure you contact your attorney. Once you've signed the documents, you'll get your keys.
The Bottom-line
Buying a house shouldn't be a stressful process. If you follow these simple steps, the experience may be smooth for you. Just ensure you get an excellent real estate agent because he will be responsible for taking you through most of those steps.