Sell Your House Faster With These 5 Interior Design Tips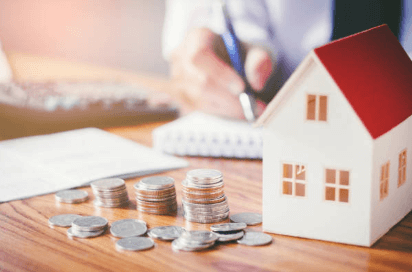 Home staging is a very important step in the home selling process. It attracts a lot of interested buyers because it's so easy to imagine oneself living in a home designed as if it has come out directly from a magazine. It's no secret that decorating your home plays a significant role in selling a house quickly. You may want to start looking at home brochures, or home design ideas online to get inspiration for the theme or motif you want.
Here are some tips how to decorate your home for selling:
Declutter and Depersonalize
Remove the clutter and put away all personal things like your house bills, family photos, and others. Let your home breathe and everything should have its own place by the end of the process.
All the things you can still sell and earn money from, do so. You can either make a garage sale, or sell it online like in eBay. The money you get can be used to spend on the other decorating process.
The ones you want to keep, make sure they are boxed or displayed neatly. The rest, you can donate to charities.
Deep Clean and Fix Damages
After you have decluttered and sorted out your stuff, do a general cleaning in your home from corner to corner, removing all the years of cobwebs and dust that has aged in your walls. Do not leave any space left unattended and dirty. Small things like this when noticed, can largely impact the decision of the home buyer.
If there are broken parts or damages that need repair—like plumbing issues, broken tiles, damaged walls—do so if you can. But if it is too much for you to handle, hire a handyman to do all the repairs and save money because handymen are jack-of-all-trades.
Repaint Your Interior With Neutral Colors
Neutral colors freshen up the ambience and make it easy for the homebuyers to imagine themselves living in your house and making it their own. Light to mid-grey color, latte, stone color, or muted mauve are very inviting colors. You can put textured wallpapers to some that you want to serve as accent walls. But just make sure that it does not wander far from your desired theme. Make the tones cohesive throughout the house and keep everything light, bright, fresh, and welcoming.
Fix the Lighting
Lighting can improve your home immensely but a little misplacement or poor choice can taint even your most stylish design. Installation of lights should be thought through and placed strategically around the home. Choose the right colors for the right parts of the house depending on the mood you aim to imbibe.
Also, take note of the three layers of light—the base lightings in the ceiling, the accent lightings from lamps, and the lightings that add depth and set the mood. Warm light gives a cozy feel while cooler light provides an energizing environment. Avoid using harsh fluorescent lighting because it reminds people of uneasy hospital feelings devoid of personality.
Incorporate Accessories and Scents
An addition of textures and accessories can further enhance your home to impress your potential buyers. But it doesn't need to be expensive. You just have to be very attentive to details even the tiniest ones—putting magazines neatly on a table, arranging towels stylishly, hanging DIY paintings or inexpensive artworks on the walls, adding colorful throw pillows, vases, flowers, place mats, napkins, cutlery on the dining table and others—can help create the right look and feel for your home.
Do not forget to use scents and stimulate emotions. A good smelling home can set the visitors' mood and give them feelings of positivity and happiness. The smell associated with cleanliness works best. Alternatively, you can use fragrant oils, humidifier, or scented candles. Just make sure that the scent is minimal and not overpowering.
Once you are done with these 5 steps in decorating your house, do the final inspection through all the rooms and make sure there is no awkward space left untouched. Pay attention to details like letting the natural light in if the inspection is during the day, lighting scented candles less than an hour before the viewing, or double-checking all the surfaces and making sure they are dust-free. A refined and well decorated home will speak for itself and you can rest assured your house will sell fast.
We understand, these things can be pretty draining, so if you want to sell your house fast Los Angeles, give our trusted cash buyer a call. Mrs. Property Solutions is highly recommended if you want to sell your house as-is!