How to Open a Recovery Home
Recovery homes are homes used to house people who often face marginalization in the society. Such homes help them recover and restore their original standards of living or their health. Such people can be; the mental unstable people, drug addicts or people in domestic conflicts. Moreover, people who have been left homeless due to natural disasters fall in this same category. In order to open a recovery home or what is also termed as as halfway home , you need not have a special certificate or degree to do it. Actually, most of the recovery homes operate without having any licenses. Certain laws in the USA state that it is illegal to discriminate against those who own the halfway houses , those living in them or even those operating them.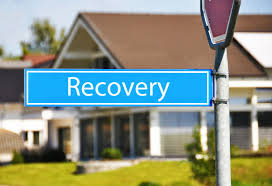 Before you begin establishing a recovery home, you have to decide on the following
1. Location – You first have to choose the suitable area where you can open the Recovery home.
2. License – You have the power of deciding whether to obtain a license, permit or any other certification for the facility or not. If you decide on opening a recovery home without a license, then there are certain areas that you may be restricted to operate in. Operating in the restricted areas can lead to closure of the facility by the local authorities. It is therefore advisable that you contact your local licensure agency to have a clear knowledge of the rules and regulations of the area you intend to operate in. To avoid additional hassles or paperwork, most of the recovery homes which are not licensed are not allowed to offer on-site counselling. Therefore, you have the option of operating in local churches or any other building if you intend not to license the facility. However, if you choose to operate with a license you might be limited to the number of people you can house. This is because the local authorities consider the facility to be a business.
There are also certain issues you need to consider during the process of obtaining a license . Some of them include the inclusion of wheel chair ramps, ample parking, sprinkler lines ,among other key issues.
Moreover, before you start taking in residents , there are some certain factors you should give a consideration . Some of them can include;
1. The number of residents you are to have in each room of the house and also the amount of fee you are going to charge for each resident in the house. Also in the bill you should consider the amount of money you are going to charge for the services offered. However, you may find that certain residents coming in with no money in their possession and in such situations you should show sympathy and be contend.
2. You also need to take into account certain costs after establishing the halfway house. These costs might be due to the fact that you have to purchase the household items. This can include food, utensils, television and any other necessary stuff needed in the halfway house. These house items are essential for the different house occupants.
If you plan to start a recovery home, these are the issues you should consider. Halfway homes are very important in helping people with life problems. Some of this people may end up engaging in bad social behavior which in the end ruins the integrity of our society if they are not taken care of .Your efforts in securing a home for people who happen to have lost property through natural disasters will always be recognized and appreciated by the whole society.
This amazing and inspiring article has been authored by a professional writer who also happens to be a professional blogger freelancing at essayhunters.com