How to give your home a modern makeover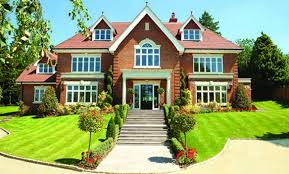 If you're tired of all those worn old things and want to give your home a crisp new look that epitomises style, it's time for a makeover. The modern home is all about impact. It should be simple but dramatic, resonant but sleek. You'll have to strip away layers of accumulated living, but taking your home back to its most basic elements will give you the chance to reinvent it as a stunning modern space.
Focus on materials
Where other styles focus heavily on colour and texture, the modern look begins with basic construction materials. Glass and metal can be counterpointed with polished wood and stone. Wide floors of cedar or slate create an immediate sense of sophistication. Feature fireplaces can regain their former glory, but clad in bare marble with none of those Victorian flourishes. Copper, steel or black iron can create amazing pillars and surfaces, especially in the kitchen. All these materials preserve the hard edges that draw the eye to the way your home as been engineered – there's no room for the softening effect of voile curtains or thick carpets. The sound of your stereo or your heels in the hallway should carry clearly, signalling your presence as an intrinsic part of your space.
Go bold
A modern home needs to be a bold one, so don't be afraid to make loud design statements. Say it with stripes or vibrant floral patterns on a feature wall, and then add accent furniture in the same pattern or at least the same hues. Brighten up a plain wall with a dramatic piece of abstract art. Choose rugs in bright colours and striking geometric shapes, but use them sparingly. All the decorations in a given room should fit a simple theme. Don't mix your themes within a single space, or you'll risk making it look cluttered, which is in many ways the antithesis of what you're aiming to achieve.
Simplify your furniture
Minimalism is not essential to modernism, but it serves it well. Much of what matters about the modern look is showing off key pieces of furniture in which you've invested a lot of time and effort, from the stripped pine Scandinavian table that runs the length of the kitchen to the elegant futon that alternately provides sitting and sleeping space in the bedroom. Ornaments should only be visible if they fit with your themes, so think storage, especially built-in storage that doesn't interfere with those neat, hard lines, and keep other items like your books and DVDs where you can easily access them but hidden from view. When it comes to seating and tables, low furniture is particularly well suited to this type of design because it adds to the overall sense of space.
Switch to shutters
Light is a vital factor in modern design and the last thing you want is curtains cramping your style so do away with them and fit a pair of sleek and stylish shutters at every window. Louvered shutters give you the option of shutting the light out altogether, letting it flood in with no obstruction, or creating attractive lines of light that run across the room. Think about how sunbeams will move through each room over the course of the day, and arrange our furniture to make the most of this. Think of them as another design element that you can take control of in order to create the perfect space.
Big up the bathroom
Too often, bathrooms are neglected by home designers, but they're well suited to a modern look so when you undertake this kind of makeover you should be making the most of them. Say goodbye to boring old white and pastels, and energise your bathroom with a splash of red or dark blue above the tiles. Add a bold piece of art to the bathroom wall. Replace you old tub with a freestanding one that's guaranteed to make a statement. Even a small bathroom can look striking with touches like this, and it will really add to the character of your home.
Creating a home like this takes courage because it's quite a departure from what most people are used to, but the results can be breathtaking. If you're not sentimental and you're willing to let the design come first, you can put together a home that will wow your guests and give you ongoing pleasure. It's a great way to make a statement about your values – and your commitment to living in style.