How Security Gates Can Protect Your Business
If you're a business interested in protecting yourselves from theft or intrusion, security gates are perhaps the best option. They can be used for windows or doors and can be fixed or retractable.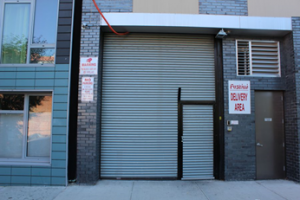 The accordion retractable security gates are perhaps the most commonly used gates in businesses. They retract nicely and out of the way into a double wall and can be quickly employed when the business is closed or in case of an emergency. These types of doors can be made from flat pieces or tubular pieces of steel. They are made to work from the floor to the ceiling and shut tight enough that they won't bow in or out so a person can't get under the accordion door.
The gates can open from just one side of an opening and can lock on the other wall. They can also pull from both sides of an opening to be locked in the center. This reduces the change that a person can bow the door open enough to get under it and steal something from your business.
These types of security gates can be used indoors in a mall situation or behind a set of glass doors. They can also be used outdoors because they're made from steel and are protected from cold and wet weather. You need not worry if you have this type of security gate in your workplace. Your business will be safely protected against intruders.
On the other hand, perhaps your business needs a mobile security gate—one that can be moved to specific destinations in your business depending on your needs. In such cases, you can purchase a scissor-style portable security door made from powder coated steel tubing. These have intermittent vertical channels which have a panel of steel scissors-like latticework. The intermittent channels are mounted on a base that has casters that roll en masse to wherever you want the gate to be moved even if its across long distances. The gate is entirely kept up with the vertical channels.
There are also emergency exit retractable security gates. These are especially designed to be used with emergency doors. One security gate has the added feature of having small diamond-shaped openings that no burglar could get his hands inside the gate to manipulate the lock or steal merchandise.
Such security gates are designed to be a security feature inside emergency exit doors of stores, warehouses and plants. Thieves usually have a lot of time to go unnoticed in the back of a store. These are areas that are especially vulnerable to entry by thieves and burglars. When they break through the back door they would be stopped cold by these security gates just inside the back door. They are virtually break-in proof and have small holes in the gates so thieves can't reach any merchandise.
With such preventative measures, your business will always be safe. And you can sleep peacefully at night that your business is guarded against thieves and vandals. If you happen to reside in the New York area, get in touch with New York Gates. They have been providing New York businesses with security gates for more than a decade. They can be reached at 718-614-0616 and provide gate repair and installation services