Four Ways To Decorate Your Rental (Without Losing Your Security Deposit)
Living in houses for rent is not as difficult as people think. Sure, there will be challenges but those are nothing that you cannot fix. One of the most common problems that people living in apartments for rent are complaining about is the limitation in decoration. Most landlords would hold the security deposit once you have gone beyond their established decoration limitations.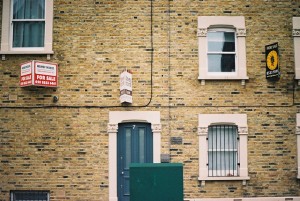 Well, you will surely be very happy to know that there are a lot of ways on how you can decorate your home without actually losing your security deposit. Here are some of the ways:
Upgrade Lighting in Your Apartment.
The best way to make a rental look a lot homey is by bringing in the light. Most apartments only have the basic amount and type of lighting fixtures– a simple bulb in living room and the likes. The best way to lighten up (literally and figuratively) your home is to bring in all types of light fixtures– chandelier-style, mount- style and pendant-style. Just make sure that you will not choose something that is meant to be permanent or else, you can bid goodbye to your security deposit.
Personalize Your Closet.
A rental will not usually provide more than enough living space. In order to get your home organized, you will have to make the most out of every inch of space that your apartment has. With that in mind, you can try customizing closets. You can try putting up new racks or you can also attach some floating shelves. These items will not only serve as storage solutions but decorative items as well.
Rug It Up!
Are you tired of seeing the hideous flooring in your apartment? If yes, there is nothing to be frustrated about. Even if you are not allowed to replace the flooring, there is one thing that you can do– cover it up with an attractive rug! There are lots of ways to decorate your home with the use of rugs– you can use several rugs in one area or you can layer up rugs to create a more cozy look. With this temporary solution, sky is the limit!
Green is In.
If you think that your apartment is already looking a bit dull, lifeless and boring, the best thing that you can do is to breathe life into it by decorating with live plants. Opt for plants that are easy to care for, would not require too much sunlight and will last for a long period of time. This is the most effective, simplest and most affordable way for you to achieve that "lived-in" ambiance in your home.
With these décor tips, you can not only get to put your personal stamp into your rental apartment– you can also save money and your security deposit as well! Now, you can have a nice looking home and you can still get to maintain a good relationship with your landlord. Nothing can get better than that!