A Guide To Having A Winter-Ready Home Design
Winter is fast approaching and surely, a lot of people are already taking some steps on winterizing their homes and even apartments for rent. When seasons like this come, it is natural for people to automatically think about their heating systems, insulations and other items that can keep them safe and warm during the colder season. While this is understandable, people should understand the fact that there are also some other things that they can do to their home interiors that can come handy during the winter season.
What are these? Read on so you would know.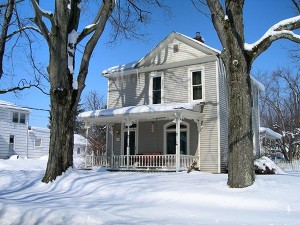 Find fireplace alternative.
All of us have always thought that fireplace is the best heating system in the world. However, did you know that this favorite heating system of yours have the tendency to suck out heat than to bring it in? This is because of the chimney that it has. Because of this, it is recommended that you find a new heating appliance in place of that traditional wood burning fireplace in your home. A better alternative would be either a boiler or a hydraulic heating system.
Have a sunspace.
The sunspace is very much like a porch; however, this one traps the heat. The best thing about this option is that it will come useful during the summer season too since it can also be a screen porch. If you have plants that need to be taken care of, this is the best place for you to store your plants during the colder season.
Have an open space floor plan.
When your home has many small rooms, the temperature in each room will surely vary. There will be some rooms that are cold while others will be warm. This is because the heating system is unable to produce equally distributed heat to the house. With an open space floor plan, you will be able to take more advantage of your heating system and its even distribution. Let us not forget about the fact that this type of floor plan is also clutter-free, making it one of the best and most popular floor plans of today.
Place lots of rugs in your home.
Aside from being a decorative tool, a rug can also become a source of warmth for your home during the cold months. Place rug in your living room, kitchen and bedrooms so that you will not have to put your feet down on the cold, bare solid floors of your home. The best thing about this option is that it gives you versatility as to what color, size or shape you would choose. Aside from adding warmth to the space, many renters will surely benefit from using rugs since it provides a great opportunity to incorporate their personal style in the houses for rent that they are living in.
The warmth in your home during winter should not rely on your heating system alone. You may not realize this sooner but your decorations can also lend some warmth come wintertime. By taking advantage of this simple fact, you can not only get to decorate your home properly, you can save money and energy as well.
For more home or house tips and advice, you can visit the MichiganHousesOnline.Com blog.