5 Space Tips for Choosing a House in Upminster
Upminster has rental prices around the national average. But with house prices affordable compared to inner London and other areas in Essex, it is a good place for the first time buyer to consider. Upminster is at the end of the District line on the London Underground and is technically in Essex, but connected with easy transport links to London, making it a convenient and attractive place to live. When you are choosing property to buy in Upminster, make sure you consider the space requirements and the amount of space the house offers – space can be a deal-breaker when it comes to selecting your dream home. Read on for more tips.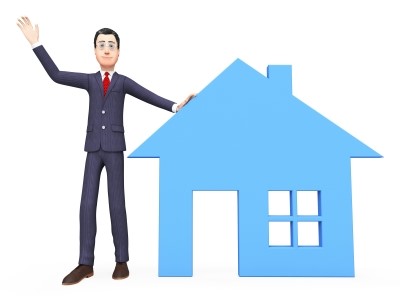 Plan for Future Space Needs
When you've got one child, you may be happy with a two-bedroom house now but what happens if you have another child? Or if you want to set up a home office or a playroom? You probably won't want to move yet again right after you have bought an Upminster home, so make sure the number of bedrooms will still suit you a few years down the line.
Make Sure Your Furniture Fits
If the rooms in the house look spacious and very tidy, consider the amount of furniture that is currently in the room. People selling a property often put furniture like cupboards, desks and tables into storage to make the place look bigger. How will your furniture fit within the house? Will it make the place look cluttered?
Consider Your Storage Needs
It is easy to think that the house is big enough when you see that you have enough space for your clothes and other belongings you use every day. But what about all that stuff in the attic and in the garage? Does the house have space for that? If not, are you willing to sell it all or otherwise get rid of it? Houses for sale in Upminster often have plenty of storage in an attic or in a garage but if you want a cheaper property you may have to forgo the collection of golf clubs you never use.
Is there Room for Shelves?
If there are no built-in shelves in the living room or bedroom, and you have lots of things to display, is there space to install shelves? Will you have enough room to put all your books or collectibles?
Check the Kitchen Cabinets
The success of a kitchen often hangs on cupboard space. Plenty of cabinets mean a more efficient kitchen and a cleaner space. Look at what you can store in the cupboards compared to what you need to store. If you have lots of large pots and pans you'll need a place to keep them.
Upminster has no shortage of properties of all shapes and sizes, according to www.beresfordsgroup.co.uk. Make sure that your dream home truly does have enough space for all of your needs – consider the amount of furniture and possessions you have, and whether you need extra bedrooms. A house that feels cluttered to begin with will become unbearable after a few years.
Image courtesy of Stuart Miles / FreeDigitalPhotos.net